Westinghouse Digital Input plc card 1C31110G02
☞☞ Click here to get the best quote Westinghouse 1C31110G02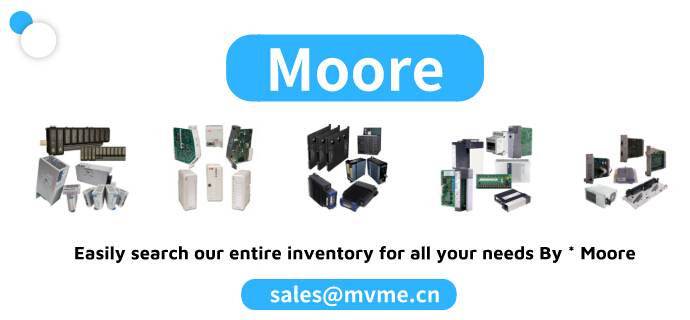 Manager: Jessica

Email: sales@mvme.cn (Click)

Skype: jessica01235483 (Click)

Phone / WhatsApp : +86-18030235311 (Click)
Increment
MOORE is the market leader in the distribution of discontinued electrical materials in China. This position is the result of years of customer trust in us. This trust allows us to continue to grow and emphasizes that we provide more shutdown components.

Customer First
"Is it better for customers?" This is the question we ask ourselves every day in all departments of the company. Focusing on customers helps us to constantly adjust product classification and services to meet customers'needs as best as possible.

Sustainable partners
MOORE is committed to establishing sustainable cooperative relationship with customers and suppliers. This is a win-win situation. Sustainability also means responding to trends, evolution and innovation. This flexibility is also a guarantee for the future.
MOORE AUTOMATION LIMITED
https://www.mvme.cn
1) For the in stock items, we will send the order out within 3 days after receive the payment.
2) We can shipping all over the world via DHL,UPS,Fedex and EMS. The packaging is very strong. If you have any special needs, please notify me.
3) You are expected to receive the item about 7 days after we send out.
----(DCS)Distributed Control System
ABB/Invensys Foxboro/Invensys Triconex/Westinghouse/Woodword/HIMA/Yokogawa/Honeywell/Emerson
----(PLC)Programmable Logic Controller
Rockwell Allen-Bradley/Schneider Modicon/GE Fnauc/Siemens/Prosoft/Bachmann/Woodhead
----(TSI)
Bently Nevada/EPRO/ENTEK
*** Email: sales@mvme.cn (Click) ***
MOTOROLA FRN1491A
MOTOROLA FRN1420A INPUT MODULE DIGITAL
MOTOROLA F6909A
MOSTEC 4410 Liestal
MOORE SPA2/HLPRG/2PRG/24DC-A0-DPDT
MOORE SPA/TPRG/2PRG/U-AO(DIN)
MOORE SPA/HLPRG/2PRG/U-A0-DPDT
Moore Industries SPA/HLPRG/2PRG/U-A-A0
Moore Industries SPA/HLPRG/2PRG/U-A0
MOORE INDUSTRIES ECT ECT/2X4-20MA/2X4-20MA/24DC-TX(DIN)
MOISTURE SYSTEMS CORP : P21C2
MOELLER PS4-201-MM1
MOELLER PS4-141-MM1
MOELLER PS3-AC
MOELLER PS316.118-3
MOELLER LE4-116-DD1
MOELLER EM4-101-DD1
MOELLER EBE295.1-3
Modicon TSX Compact AS-BDEA-202 A120 NET I/O
Modicon TSX Compact AS-BBKF-201
Modicon TSX Compact ADU 205/AS-BADU-205
MODICON AS-H827-209
MODICON AS-H819-209
MODICON AS-B875-001
MODICON AS-B827-032
MODICON AS-B804-116
Modicon AEG Micro 110 CPU 311 00 110CPU31100
MODICON AEG 110CPU31100
Modicon 11 Slot I/O Expansion Rack AS-H827-103
MOCON ASSEMBLY 01-87237
Mitsubishi/ VIF03/DOVIF03-01、D0VIF03-01
Mitsubishi/ SF-TL BN624A961G52A
Mitsubishi/ SD1AXE-F/SD-1AXE-05
Mitsubishi/ SD1AXE-C/SD-1AXE-05
Mitsubishi/ RK121C
Mitsubishi/ RG20A-100B/BN634E187 G51A
Mitsubishi/ RA20AN/13-55599012 R15-0A23Z
Mitsubishi/ PIM01/D0PIM01-03 /DOPIM01-03
Mitsubishi/ PD21B
Mitsubishi/ MR-SC 10
Mitsubishi/ MC724-1
---
Westinghouse 1C31110G02

Email:
s
ales@mvme.cn (click)