Temperature probe (thermocouple) Z/B70 ABB DC governor temperature sensor
☞☞ Click here to get the best quote ABB Z/B70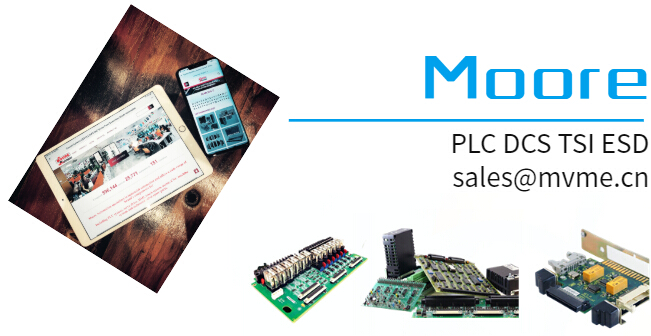 Manager: Jessica

Email: sales@mvme.cn (Click)

Skype: jessica01235483 (Click)

Phone / WhatsApp : +86-18030235311 (Click)
Moore provides economical and efficient spare automatic control parts for industrial automation market to meet your operation

Budget. We provide a large stock of spare parts.

Improving the Availability of Process Automation Parts

We provide control systems to provide comprehensive control components for all your automation safety and process requirements.
Have the best order cycle support to achieve investment protection and maximum return on previous asset investments

Industrial Automation Control Systems and Components Provide Reliable Solutions for Your Business

If you can't find the products you need, please contact us. We will help you find the right self for your system Motorized parts.
MOORE AUTOMATION LIMITED
https://www.mvme.cn
Q: Do you sell obsolete products? even very old products?
A: If there is new type to replace, we will suggest you to use new one; if not easy for change, we will help to check the old one with good condition. If used or other conditions, we will tell you the truth.
Q: How about Customs Duty & Handling Fee?
A: For all customers` orders, we do not charge handing fee, even 1pcs part. When parts arrive at your local custom, if the parts were charged customs duty, we are not responsible for any customs duties or import taxes.
Q: How long is your delivery time?
A: Generally 2-3 working days if the goods in stock. If large quantity, it will take 5-7 working days after getting the payment.
If not common products, always need 3-4 weeks or 6-8 weeks to order.
PLC : Allen Bradley, GE FANUC , Schneider
DCS : ABB , Siemens MOORE , Foxboro , Westinghouse , YOKOGAWA
ESD : Triconex , HIMA , Bently Nevada , ICS Triplex
Excitation cards : ABB , GE Marke
*** Email: sales@mvme.cn (Click) ***

MITSUBISHI Q173DCPU NSNP
MITSUBISHI RF01C
MKS INSTRUMENTS 146C-AAFFM-1 NSNP
MODCOMP 100512-001 UNMP
MODICON NW-RR85-001 NSMP
MOELLER NZM10-400N NSMP
MOOG 164-007E-10-C1-2-1A 350VDC
MOORE 16133-7 1/9 39SAMCAN
MOORE 16133-71/9 STANDARD ANALOG MODULE
MOORE 16140-1-1 STANDARD ANALOG MODULE
MOTOMAN NKS-000E NSNP
MOTOR POWER T115.SR.20.E.L.17.139.A.11.44.164 BRUSHLESS SERVO MOTOR
NABTESCO HW9280729-B REDUCTION GEAR
NACHI MFM552Q2V UNMP
NACHI RFX1140TC UNMP
NACHI SERVO AMPLIFIER UNIT DUX111B *NEW*
NATIONAL INSTRUMENTS PCI-6052E
NELES AUTOMATION SMART-PULP NE272635 CONSISTENCY TRANSMITTER
NEMATRON IWS-127-CF NSMP
NILSEN LTA2503FB 250A 415V NSMP
NITTA FP200R NSNP
NORD SK 80LP/4 CUS 56C TW NSMP
NORTH STAR RIM8.51024ZK142LD DYNAPAR
NSD NCV-20NGNVP OUTPUT CONVERTER
NUM AMS132LI1B22CR1 MOTOR
NUM BPH1156N5DF2L01 AC BRUSHLESS SERVO MOTOR **
NUMATICS 68JDSPAC34
NVENT M170216G009 NSMP
OILGEAR PVWJ076A1UVLSAYPINNNN NSNP
OMADA 71341520 CAP SENSOR
OMEGA 9151000000011CT UNMP
OMEGA CT9000C-RC-GRB CT9000 UNMP
OMRON F3SJ-A0870P30 NSFS
OMRON NT600M-DT122 (AS PICTURED) UNMP
OMRON ZFV-R5025 NSMP
ONEAC CC1128HW 012-002 NSNP
or Best Offer
ORMEC MAC-DE042E2/I UNMP
P&H 79U5D2 NSMP
P&H 79U5D2(L) NSNP
---
ABB Z/B70

Email:
s
ales@mvme.cn (click)