Swissbit SFCF 4096h4bk2sa-c-q1-553-sma
☞☞ Click here to get the best quote Swissbit SFCF 4096h4bk2sa-c-q1-553-sma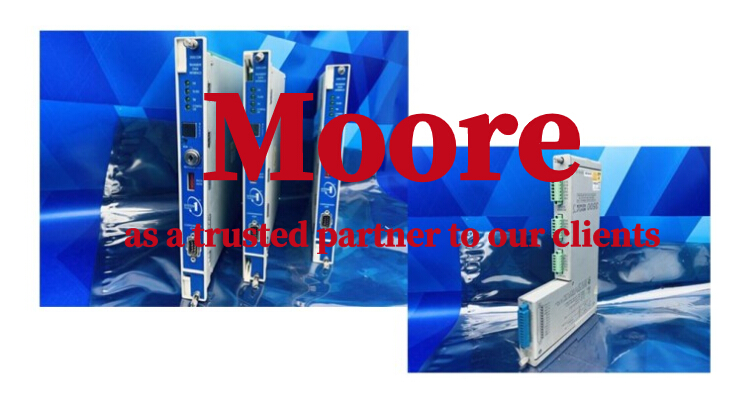 Manager: Jessica

Email: sales@mvme.cn (Click)

Skype: jessica01235483 (Click)

WhatsApp : +86-18030235311 (Click)
MOORE has been working in the field of industrial automation components since 2009.
We mainly supply heavy industry all over the world with automation spare parts that are no longer available from manufacturers.
We have 992,000 units in stock including PLCs, Operator Panels, Servo Drives and Servo Motors, Excitation Boards. Other electrical equipment parts
We stock parts from over 320 different manufacturers

These include
Control Systems (DCS, PLC, CNC)
Panel Controllers
HMI and Display Panels
Drives
Servo Motors
Encoders and Resolvers
Power Supplies

Our clients range from the largest multinationals to small production companies.
If you need any parts please contact us to speak with one of our knowledgeable SALES representatives!
MOORE AUTOMATION LIMITED
https://www.mvme.cn
Allen-Bradley (1746-IB32,1747-L533,1756-ENBT,1756-L61,1769-OF4,1771-IBN,1785-L40B )
Bently Nevada (3500/94,3500/53,3500/22M,3500/42M,330180-90-00 )
Honeywell (TK-PRS021,TC-FPDXX2,CC-TCNT01,8C-PAIH51,51309355-001,10006/2/1 )
ABB (07KT97 WT97,AI835,CI854AK01,DSQC639,DO810,PM861AK01,SNAT603 )
Triconex (3625,3503E,3008,TCM 4353,4351B, 4409)
ICS Triplex (T8310,T8431,T8461, T8451,T8110B,T8403,T3481)
*** Email: sales@mvme.cn (Click) ***
The reason is simple. We offer the best value on quality industrial equipment covered by industry leading buyer protection.
The Sales Team at amikon is constantly scanning the web to ensure we are offering the lowest prices possible.
However, if you think we can do better, feel free to make an offer on any of our products.
We pride ourselves on saving you money! Here is how to make an offer.
The Offers Team does its best to respond to offers in a timely manner. Typical turn-around time for an offer is 24 hours.
Kuka KSD1-64 00-105-414
Kuka KSD1-64 00-117-345
Siemens 4AM6542-5CT10-0FA0
Yokota YTC-3
Berger Lahr VRDM31122/50LVCEB
BALDOR S-BTS10
Siemens 6FX1142-2BA02
Tox Pressotechnik BSR48170-R2.4 247591
Siemens 6SN1118-0DJ23-0AA1
Siemens 6SN1118-0NH01-0AA0
SEW Eurodrive Movimot MM22D-503-00 18215041
Rittal SK 3366540
BK MIKRO TK-BKM 4 TK4K.02
Rexroth KSM01.2B-061C-61N-M1-HG0-SE-NN-D7-NN-FW
Bosch ZS 350
ROQUET 1L27 DE10B 1204E + 1PLA 66B 1151R
BALDOR ASR SBTS10-200-2,5-24-R
Bosch EBX 200 EBX 200-T
DATA LOGICIL MX4000-1000
Siemens 6FC5312-0DA00-0AA1
Bosch Bremsmodul Typ EBX 200-T 054914-111
Rexroth MSK040C-060-NN-M1-UG1-NNNN
Siemens SIMOCODE 3UF1110-0AN00 + 3UF1000-3CB00-0
P&P Tool AC06-0123 INT-M1-093-410
Lenze ECSEM008C4B 13397004 A-SW
ABB SDS101-007A0-670V01-0000
ABB SDS101-007A0-670V01-0060
Siemens 6SE6440-2AC23-0CA1
Festo DPA-63-100 184518
Klckner Moeller CPU-400 CPU400 0600927
Beckhoff CX1001-0112
Siemens CP343-2 6GK 343-2AH01-0XA0
Siemens 6SL3120-2TE21-0AA0
Siemens 6AV6 545-0BC15-2AX0
Siemens 6SE6440-2AB21-5BA1
Rexroth 2FRM10-31/50L
Sick UE4120-01BC600
ABB 266GST DKPNB1
---
Swissbit SFCF 4096h4bk2sa-c-q1-553-sma
Email: sales@mvme.cn (click)