Sick Distanzmessgert DME4000-111
☞☞ Click here to get the best quote Sick DME4000-111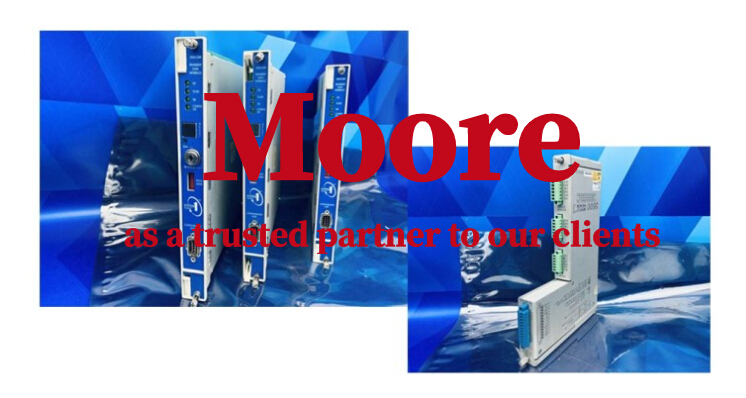 Manager: Jessica

Email: sales@mvme.cn (Click)

Skype: jessica01235483 (Click)

WhatsApp : +86-18030235311 (Click)
10-year Complete Solution for Industrial Automation and Electrical Materials

Provide customers in the field of electrical trade with a wide range of product selection, rapid delivery and further services.

Always provide the best solution in automation and industrial spare parts

Beyond Customer Expectations to Achieve Excellent Business Achievements

Provide efficient solutions for automated spare parts, apply new technologies and develop excellent new products, which will bring tangible benefits to customers and add value to stakeholders.

We always focus on top brand products, innovation of top industrial partners and delivery of new components in the field of industrial automation.
MOORE AUTOMATION LIMITED
https://www.mvme.cn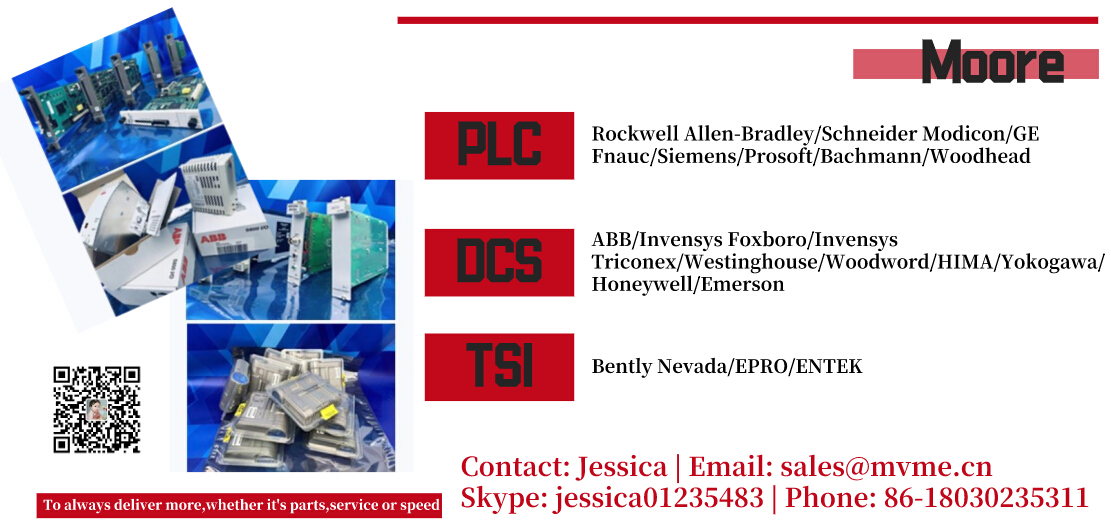 1) ControlLogix 1756 series controller
2) CompactLogix 1769 series controller
3) SLC 500 1747 1746 Series Controller
4) PLC-5 1771 1785 series controller
DCS modules:
1) AC800M series controller I/O module
2) AC800F series controller module
3) AC31 series controller module
4) 800xA series modules
5) Bailey INFI 90 module
6) DSQC robot module spare parts
7) Advant OCS system spare parts
PLC 3500 System Card,IC693,IC695,IC697,IC698 series
Siemens (Siemens):
1) Siemens MOORE
2) Siemens S5
3) Siemens S7 200series,300series,400series,so on.
Rexroth Indramat:I/O module, PLC controller, drive module
* Huge amount of inventory,More than 200 million RMB value industry products in warehouse,This will save your delivey time.
* Competitive Price + Soonest Delivery + Perfect after-sales service
* Stock info will be informed before your order,To make everything under control.
* Original factory products.
* Sooner customer service in 1 hour
* Experienced technichal support team
* Original factory warranty for all goods from us
*** Email: sales@mvme.cn (Click) ***
Lenze Frequency converter EVF8225-EP 55kw
AB Soft start 40891-454-11
AB Frequency converter AB-755/753/690V Power Supply drive PN-170443
AMB Drive plate SKYPER32-V0.4
Siemens Frequency converter 6SE7033-7EG60 200KW
AMB Trigger board Drive plate G9 200-318KW TR V2.0
ABB Frequency converter 75KW ACS880-01-145A-3+D150
ABB Frequency converter ACS510-01-180A-4 90KW
ABB Frequency converter ACS800-04-0205-5+P901
ABB Frequency converter ACS880-01-145A-3+D150
Schneider ATV610 Frequency converter ATV610D11N4SW 11KW
ABB Frequency converter ACS800-01-0120-7+P901
ABB Frequency converter ACS880-01-032A-3
ABB Frequency converter ACS800-04-0320-3+P901
ABB Frequency converter ACSM1-04AS-110A-4 55KW
Vacon Inverter control board CPU board 752B VB00752B-N-F
Emerson Power supply board Drive plate UT65 ISS02.00 7004-1064 3130-1068
ABB Frequency converter ACS800-01-0100-3+D150+K467+L502+N671+P901
ABB Frequency converter ACS800-01-0060-3+P901 55KW 380V
Fuji 5000P11 series FRN110P11S-4CX Frequency converter 380v 110kw
Zhiguang High voltage inverter control Main control HVFIN31 HVFINP31
Zhiguang High voltage inverter operation board HVFPAN32
R4D400-AL17-05 Ebmpapst Fan
NMB Fan 220R071D0531 Emerson CT Frequency converter SPMD1403,SPMD1404
AMB Frequency converter power main board G7-MCB V2.1
AB750 Frequency converter wave filtering board PN-76716
ZINP-571 ABB 69012396 board ABB Frequency converter rectification Trigger board wave filtering board
AB Frequency converter Transformer sensor LF 2005-S
Zhiguang high pressure Main control Power supply board HVFPWR33
AB Frequency converter AB700S Power supply board Power Supply Drive plate 225P PC00225I
ABB Multi pass Inversion ACS800-104-0580-7+E2050
ABB Soft start 1SFA894018R7000 PSTB720-600-70 Soft start
R2E280-AE52-05 Vacon Frequency converter Fan
Emerson Frequency converter M000-104 03200 EU0 160/200KW 380V
ABB ACS880 power Drive plate BGDR-01C
Zhiguang High voltage inverter Main control Interface board connect board HVFBB33
ABB Frequency converter ACS800-04M-0400-3+P901
Lenze Frequency converter 33.8221-E 15KW
Lenze Frequency converter EVF8223-E
---
Sick DME4000-111

Email:
s
ales@mvme.cn (click)
welcome to contact us. your satisfaction is our biggest motivation.
our products are sold all over the world.