SEW Eurodrive KHZ57 CM90M/BR/TF/AS1H/KK
☞☞ Click here to get the best quote SEW CM90M/BR/TF/AS1H/KK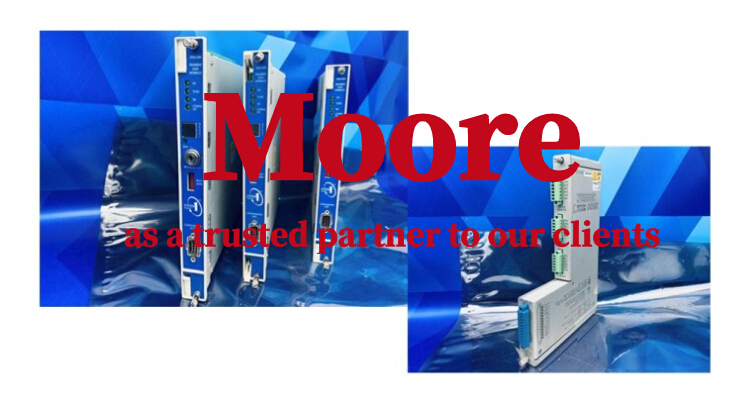 Manager: Jessica

Email: sales@mvme.cn (Click)

Skype: jessica01235483 (Click)

WhatsApp : +86-18030235311 (Click)
Moore has been providing an independent network of industrial automation distributors worldwide since 2009.

Since its establishment, Moore has established a unique global purchasing relationship with global distributors, enabling us to lower than competitor's Cost Providing Spare Parts Solution

In order to make our customers'business more competitive. We provide a wide range of spare parts. This helps our customers.

Get higher return on investment and win more business!
We have over 2000,000 satisfied partners around the world, and we are constantly looking for new ways to partner accompanying brings value.

We not only sell products, but also provide a set of pre-sale and after-sale value-added services to enable our customers to maintain.
Low cost achieves the highest return on investment.
MOORE AUTOMATION LIMITED
https://www.mvme.cn
Allen-Bradley (1746-IB32,1747-L533,1756-ENBT,1756-L61,1769-OF4,1771-IBN,1785-L40B )
Bently Nevada (3500/94,3500/53,3500/22M,3500/42M,330180-90-00 )
Honeywell (TK-PRS021,TC-FPDXX2,CC-TCNT01,8C-PAIH51,51309355-001,10006/2/1 )
ABB (07KT97 WT97,AI835,CI854AK01,DSQC639,DO810,PM861AK01,SNAT603 )
Triconex (3625,3503E,3008,TCM 4353,4351B, 4409)
ICS Triplex (T8310,T8431,T8461, T8451,T8110B,T8403,T3481)
*** Email: sales@mvme.cn (Click) ***
* Original factory products.
* Sooner customer service in 1 hour
* Experienced technichal support team
* Original factory warranty for all goods from us
* 2000+ suppliers with us, we could help you to get nearly any industrial product which is difficult to find.
* Risk-free guarantee.If the item you purchase from our store are not perfect quality, simply return them to us for replacement or refund in one week.
ABB Frequency converter ACS880 Power supply board Drive plate ZINT-592 3AUA000103603
Xinshida High voltage inverter Power supply board PROD0904IV1 AS.H33/A
ENZELenze Frequency converter EVF8222-E-V020
Danfoss Frequency converter FC302 Power supply board Drive plate Trigger board 130B6856
Frequency converter AMP /220KW/200KW/AMP1000-4T2200P
Lipp High voltage inverter Power unit LP080
Sylvia Jefferson Frequency converter main board CPU plate Control panel RV33-4NV-1
ABB medium voltage Frequency converter ACS800 IGBT module AGDR-71C FS450R17KE3
Schneider Frequency converter ATV610 11KW 380V ATV610D11N4A
Delta Frequency converter VFD-F series 75KW VFD750F43A
Zhiguang High voltage inverter Main control board Communication board Interface board HVFSIG13B
ABB Frequency converter ACS880 Extended security features module FSO-11
Hekang High voltage inverter master control Power supply board B090604035 502.SY0004
Honeywell High voltage inverter unit Drive plate Power supply board Trigger board 2010000018
AB700 Frequency converter RS485/MODBUS Communication board /20-COMM-S 20-COMM-D
Inovance High voltage inverter touch screen monitor control panel IT5070E
Zhiguang High voltage inverter Main control board main board CPU plate HVFCPU34
Yaskawa Frequency converter CIMR-G5A4015 15KW-400V 616G5 Frequency converter
INVT High voltage inverter touch screen keyboard panel TPC1063E
Lenze Frequency converter EVF8203-E
Lenze Frequency converter EVF8217-E 7.5KW
Siemens Frequency converter /6SE6420-2UC17-5AA1/0.75KW/ single-phase 220V
ABB Soft start PST/PSTB main board Drive plate 1SFB536071G1001
Hekang High voltage inverter Signal board 502.SY0003.06、080907057
Xinshida High voltage inverter Control panel PROD0904FV3 AS.H31/A
Hekang High voltage inverter rectification plate (A03) 602-AD0001-01
ABB Frequency converter ACS880 Absolute value pulse encoder interface module OY FEN-11
Hekang High voltage inverter Master controller Optical fiber board 502.SY0102.01
ABB ACS510-01-195A-4 110KW
Zhiguang High voltage inverter Power unit Drive plate Control panel HVFDRV35B
AB Frequency converter PF700 series Trigger board Drive plate 193209-A03和193209-A08
Fuji G9 15kw Frequency converter FRN15G9S-4JE/4CE
G120 6SL3224-0BE23-0UA0 3.0kw
AB Frequency converter PF700 Power supply board 319433-A02
ABB Frequency converter ACS800-07 rectification module Control panel DSSB-01C DSSB-01
Danfoss Frequency converter VLT5000 Drive plate Power supply board 176F1116 175L3260 18107B
Reynolds Soft start JJR1000 JJR2000 Main control board Control panel CPU plate 160 132 115KW
ABB Frequency converter ACS800 Interface board Expansion board AGBB-01C 68242835 B 1/4
---
SEW CM90M/BR/TF/AS1H/KK

Email:
s
ales@mvme.cn (click)