RELIANCE ELECTRIC 0-55325-77A PC BOARD BASE DRIVER, O 55325 77A
☞☞ Click here to get the best quote RELIANCE ELECTRIC 0-55325-77A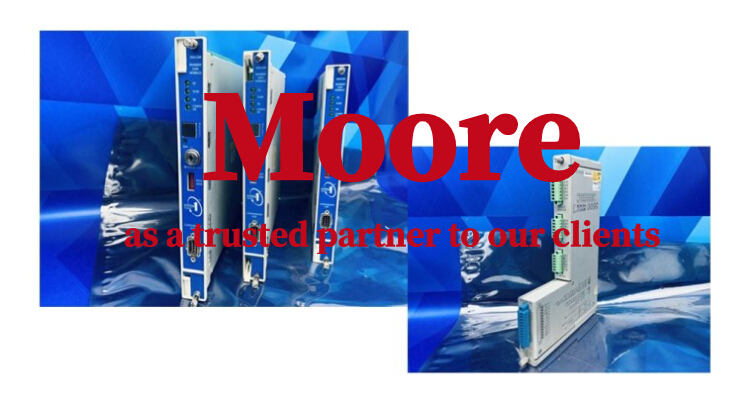 Manager: Jessica

Email: sales@mvme.cn (Click)

Skype: jessica01235483 (Click)

Phone / WhatsApp : +86-18030235311 (Click)
We hope to go beyond the usual ways to meet your needs, focusing on economic and efficient collaboration.
Moore Spare Parts Center is a reliable partner in delivery. We are committed to building long-term partnerships to identify your common opportunities for cost savings.
We are happy to translate these opportunities into working methods and services that ensure the best efficiency of partnerships.

Our Sales Office ensures that you respond positively to inquiries about spare parts. We actively participate in customer's search for spare parts solutions or offer advice on customized lead time. Customer's spare parts demand or lead time is always the core.
Provide complete series of control spare parts in electrical industry automation. In addition, we are very willing and able to provide on-demand stock in addition to standard series products.
Whether offering advice on product selection or comparing alternatives, we are willing to share knowledge and experience.
MOORE AUTOMATION LIMITED
https://www.mvme.cn
Allen-Bradley (1746,1747,1756,1769,1794,2711P..)
Triconex Invensys (3008,3664,3805E.3704E,3700A 4351B...)
YOKOGAWA (CP345,CP451-10,AMM12C,AAI141-S00...)
ABB (07KT98 WT98,07KT97 WT97,DSQC679,IMASI23,IMDSO14...)
Ovation (1C31194G01,1C31197G01,5X00106G01,1C31125G02...)
Bently Nevada (3500/42M ,3500/22M,3500/95.3500/15...)
Hima (F3330,F3236,F6217,F7126,F8621A....)
FOXBORO (FCP270,FBM203,FBM204,FBM217,FMB231...)
GE (IC693,IC697,IC695,IS200,IS215,DS200...)
BACHMANN (MPC240,CM202,DI232,MPC240,NT255,AIO288...)
* Huge amount of inventory,More than 200 million RMB value industry products in warehouse,This will save your delivey time.
* Competitive Price + Soonest Delivery + Perfect after-sales service
* Stock info will be informed before your order,To make everything under control.
* Original factory products.
* Sooner customer service in 1 hour
* Experienced technichal support team
* Original factory warranty for all goods from us
*** Email: sales@mvme.cn (Click) ***
GENERAL ELECTRIC 55154607G002 CONTACT KIT * ED*
GENERAL ELECTRIC 55A212942P9RB NSFS
GENERAL ELECTRIC 5BC42AB1834 NSMP
GENERAL ELECTRIC 5BCD56ND88 NSNP
GENERAL ELECTRIC 5KCP49ZV9623BS MOTOR 1075RPM
GENERAL ELECTRIC 6KAF343025ESA1 AC DRIVE
GENERAL ELECTRIC 9T83B3871 NSMP
GENERAL ELECTRIC CK95BE300 110-127V NSNP
GENERAL ELECTRIC CR192C1101000 MODULE **
GENERAL ELECTRIC CR408B6021A2DALJA NSMP
GENERAL ELECTRIC DS200SHVMG1AFE NSNP
GENERAL ELECTRIC DS3800HDRC1A1A CIRCUIT BOARD
GENERAL ELECTRIC DS3800HXPE1A1A CIRCUIT BOARD
GENERAL ELECTRIC DS3800HXRC1D1C w/DS3800DXRC1D1B PC BOARD
GENERAL ELECTRIC DS3800NGDD NSMP
GENERAL ELECTRIC DS3800NTRD1F1F PC BOARD
GENERAL ELECTRIC DS3800XDIB1A1A PC BOARD
GENERAL ELECTRIC DS3820STMA1A1A TERMINATION MODULE DS3800NTBD1C1D
GENERAL ELECTRIC EPM9900 PL9900HI65ABSE1D1R1 NSMP
GENERAL ELECTRIC GGP53C1A 5A 120V NSMP
GENERAL ELECTRIC HID32 125VDC NSMP
GENERAL ELECTRIC IC3603A177BB9 115V NSNP
GENERAL ELECTRIC PLPS4G01 NSNP
GENERAL ELECTRIC TVRMS2 NSMP
GERMAN SONIC FS1-P40 UNMP
Get fast shipping and excellent service when you buy from eBay Top-rated sellers
GOULD AS-C484-266 UNMP
GP 410403-51AW THYRISTOR **
GRACO 245848 SERIES A13A HEATER
GRACO F11C 238157 NSMP
GRACO G3000HR UNMP
GRAHAM 03297
GRAHAM 15WS6C-14L NSNP
GTR G3F18N010-YT-B010NZX NSFS
HACH LXV404.99.00502 NSFS
HALM cetisPV-XF2-C UNMP
HAMAR T-261A LASER
HART 275D9EI5A0000 NSNP
HEIDENHAIN SGDK150 206-199-01 UNMP
HEWLETT PACKARD HP-VXI E6237 OPT002 CONTROLLER
---
RELIANCE ELECTRIC 0-55325-77A

Email:
s
ales@mvme.cn (click)