PROSOFT MVI56-GEC Communication Module
☞☞ Click here to get the best quote PROSOFT MVI56-GEC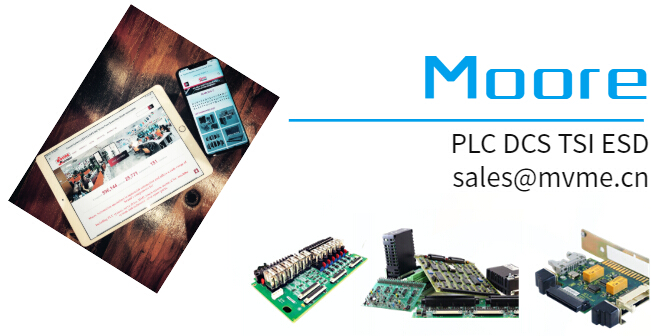 MODEL

MVI56-GEC

STOCK

Ask Request Quote

CONDITION

New and factory sealed
Manager: Jessica

Email:
sales@mvme.cn
(Click)
Skype: jessica01235483 (Click)
Phone / WhatsApp : +86-18030235311 (Click)
MOORE has been providing an independent network of industrial automation distributors worldwide since 2009.

Since its establishment, MOORE has established a unique global purchasing relationship with global distributors, enabling us to lower than competitor's Cost Providing Spare Parts Solution

In order to make our customers'business more competitive. We provide a wide range of spare parts. This helps our customers.

Get higher return on investment and win more business!
We have over 2000,000 satisfied partners around the world, and we are constantly looking for new ways to partner accompanying brings value.

We not only sell products, but also provide a set of pre-sale and after-sale value-added services to enable our customers to maintain.
Low cost achieves the highest return on investment.
MOORE AUTOMATION LIMITED
https://www.mvme.cn
Q) What is your advantage?
A) Competitive Price
Fast Delivery
Thoughful service
Q) What about payment?
A) T/T
Q) What is the warranty?
A) The Process Automation warranty is 12 months from date of shipment.

** Email: sales@mvme.cn (click) **
DCS modules:
1) AC800M series controller I/O module
2) AC800F series controller module
3) AC31 series controller module
4) 800xA series modules
5) Bailey INFI 90 module
6) DSQC robot module spare parts
7) Advant OCS system spare parts
PLC 3500 System Card,IC693,IC695,IC697,IC698 series
Siemens (Siemens):
1) Siemens MOORE
2) Siemens S5
3) Siemens S7 200series,300series,400series,so on.
Rexroth Indramat:I/O module, PLC controller, drive module
| | |
| --- | --- |
| ABB | PM632 3BSE005831R1 |
| ABB | PM856K01 3BSE018104R1 |
| ABB | PM860K01 3BSE018100R1 |
| ABB | PP835A 3BSE042234R2 |
| ABB | PU513V2 3BSE013034R1 |
| ABB | PU514 3BSE013062R1 |
| ABB | REF615 |
| ABB | RL01 RL 01 |
| ABB | RS01 RS 01 |
| ABB | SAFT187CON |
| ABB | SAMC 11 SAMC11 |
| ABB | SC300E PAC 031-1053-04 |
| ABB | SC510 3BSE003832R1 |
| BENTLY NEVADA | 330850-50-05 |
| BENTLY NEVADA | 330103-07-16-05-02-00 |
| BENTLY NEVADA | 330130-045-01-00 |
| BENTLY NEVADA | 3300/03 |
| BENTLY NEVADA | 3300/25 |
| BENTLY NEVADA | 3300/46 |
| BENTLY NEVADA | 3300/48 |
| BENTLY NEVADA | 3300/50 |
| BENTLY NEVADA | 330103-10-14-10-02-05 |
| BENTLY NEVADA | 81545-01 |
| BENTLY NEVADA | 82926-01 |
| BENTLY NEVADA | 84140-01 |
| HONEYWELL | 51109693-100B |
| HONEYWELL | 51195153-001 |
| HONEYWELL | 51195153-005 |
| HONEYWELL | 51195153-902 |
| HONEYWELL | 51195199-010 |
| HONEYWELL | 51196041-100 |
| HONEYWELL | 51196694-928 |
| HONEYWELL | 51305430-100 |
| HONEYWELL | TK-IOLI01 51403427-275 |
| HONEYWELL | TK-PRS021 51404305-375 |
| HONEYWELL | TK-PRR021 |
| HONEYWELL | 10313/1/1 |
| HONEYWELL | FC-TSAI-1620M |
---
PROSOFT MVI56-GEC
Email:
s
ales@mvme.cn (click)