INDRAMAT DDS 2.1-W050-D A.C. SERVO CONTROLLER
Manufacturer: INDRAMAT
Part Item : DDS 2.1-W050-D A.C.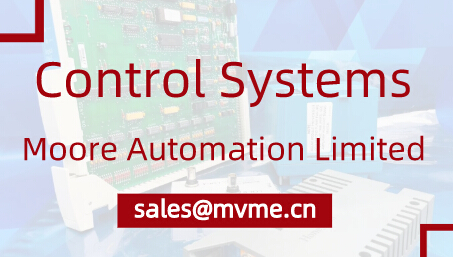 Manager: Jessica

Email: sales@mvme.cn (Click)

Skype: jessica01235483 (Click)

WhatsApp : +86-18030235311 (Click)
MOORE provides economical and efficient spare automatic control parts for industrial automation market to meet your operation

Budget. We provide a large stock of spare parts.

Improving the Availability of Process Automation Parts

We provide control systems to provide comprehensive control components for all your automation safety and process requirements.
Have the best order cycle support to achieve investment protection and maximum return on previous asset investments

Industrial Automation Control Systems and Components Provide Reliable Solutions for Your Business

If you can't find the products you need, please contact us. We will help you find the right self for your system Motorized parts.

The drive provided by MOORE can help you improve energy consumption while optimizing process control. Our products are available used in a variety of industries or applications

Improve quality and increase production, while reducing costs to provide the best value for your facilities.
Contact us for out-of-stock parts, or if you can't find the parts you need, we can order them for you.
MOORE AUTOMATION LIMITED
https://www.mvme.cn
1.Allen-Bradley 1756/1769/1771/1785 Series
2.ABB 800xA/Bailey INFI90/DSQC Series
3.Bently Nevada 3500/3300 Monitoring System
4.Schneider Series Quantum 140 series
5.General Electric IC693/IC697/IC698/IS200/DS200 Series
6.SIEMENS MOORE/S5 Series
7.Westinghouse: OVATION/WDPF/MAX1000 system spare parts
8.Invensys Triconex: Redundant fault-tolerant control system, Most modern fault-tolerant controller based on Triple Modular Redundancy (TMR) architecture.
9.Honeywell TDC2000/TDC3000/Experion HS Series
10.YOKOGAWA CS3000 System
/// Email: sales@mvme.cn (Click)
Q1:Are these items new and origin?
A1:Sure,it is new and original package.
Q2:How about the warranty?
A2:All of items are provide one year warranty.
Q3:Which payment terms you can do?
A3:100% T/T for stock items before shipping. 30%T/T advance and 70% balance against before shipping for indent.
Q4:How about the shipment?
A4:We have many courier partner,like DHL TNT FedEx.
PN7000 PN-400-SBR14-QFRKG/US/ /V
KHD4-IRR/EX
ADVUL-50-25-P-A
INDUSTRIE VIDEO KAMERA VITRONIC GIGE 88816
PMA BASISMODULE RM 212 9407-738-21201
ARTIS MTC-F1-2
FESTO MINI-SCHLITTEN DGSL-20-30-PA 544007
QUINT-PS-3X400-500AC/24DC/20
NG 502420
HÜLLER HILLE ABSCHALTVERZÖGERUNG VE 00120.04
HE-1/2-S-B LFR-1/2-S-5M B
NF100-CW 100A LN3267211 H11
MURRELEKTRONIK MCS 40-3X400-500/24
GARDNER DENVER SERVO CONTROL BLS 3-4 BLS3-4 960603
HONEYWELL 621-9930
GÖTTING FUNKMODEM HG 76300-A
TRACO POWER INDUSTRIE NETZTEIL TIS 300-124
HEIDENHAIN RO-2048-I05N1U / 7RO1364
TESCOM DRUCKREGLER 44-2212-242-010 400
SIEMENS SL88SPS1
EE63-6-500000-05-D-RM10
EG 45-PS-230AC/ 5DC/250
REXROTH PNEUMATISCHE WEGEVENTILBLOCK R 422000933
SICK ANSCHLUSSMODUL CDM420-0105 1040002
ABB ASEA ROBOT DSQC 123B
SIEMENS 6ES5721-0BD20
SIEMENS 6ES5705-0BC50
SEW NF 300-503
SIEMENS 6FX1120-3BB01
ELMO MOTION CONTROL CEL-A10/100-C6
SCHNEIDER ELECTRIC SICHERHEITSRELAIS XPSAK311144P
KEMMERICH ELEKTROMOTOR 1AC MOTOR O039/5IK90GE-CWT2
SIEMENS 6ES7332-5HD01-0AB0
IFM OPTISCHER ABSTANDSSENSOR O1D155 O1DLF3K
SIEMENS 6ES5466-8MC11
SWITCH-FL SWITCH SFN 8TX-2891929
SIGMATEK C-DIAS MODULTRÄGER CMB082
SÜTRON BUS MODUL TYP 81151.010
SIEMENS 5SY4106-5
---
INDRAMAT DDS 2.1-W050-D A.C.

Email: sales@mvme.cn (click)