ICS TRIPLEX T8442 Trusted TMR Speed Monitor Module
☞☞ Click here to get the best quote ICS TRIPLEX T8442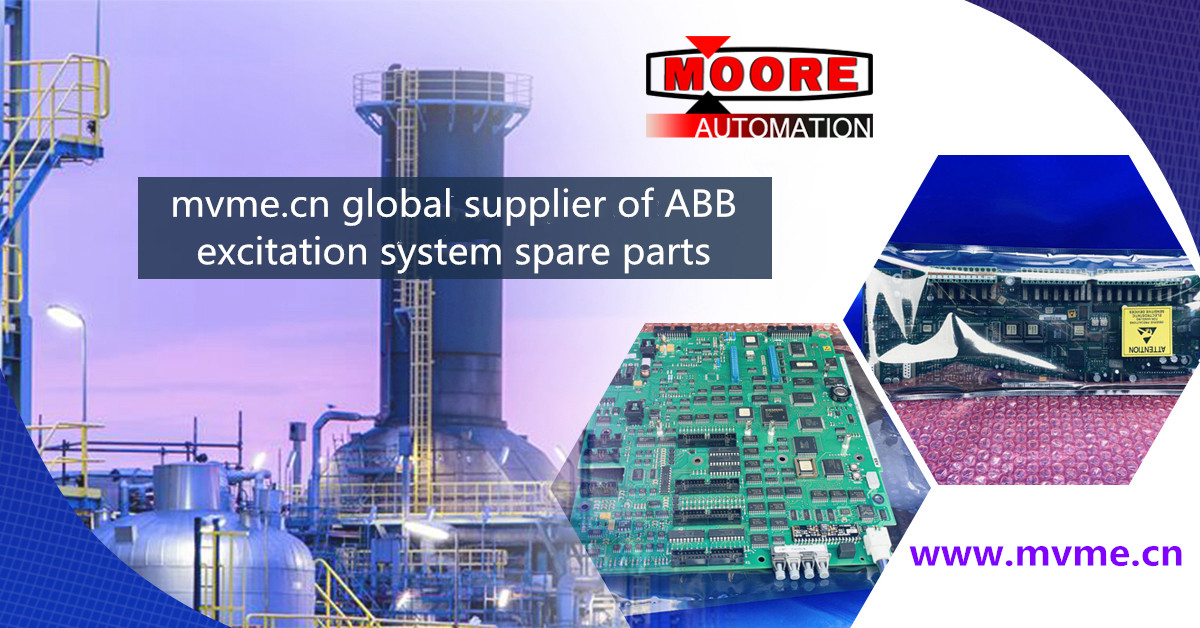 MOORE was established with the vision of being the market leader in Induatrial Automation marketing by providing quality automation equipments and it's spares. We have a large inventory of high quality, surplus control system parts

Our Promise To You
Amikon provides quality new parts along with quality on everything we carry. We offer a minimum one-year warranty on all products. Returns are accepted, although a restocking fee may apply. Amikon's 150,000 satisfied customers are a testament to our top-quality service.
MOORE AUTOMATION LIMITED
* Contact: Jessica

* Tel / WhatsApp : +86-18030235311
* Email: sales@mvme.cn

Condition: Brand new
Warranty: 1 Year
Payment: T/T
Delivery: 1-2 days
Warranty: up to 12 months
Shipping: fast delivery is available
New + original + in stock + one year warranty
1.Allen-Bradley 1756/1769/1771/1785 Series
2.ABB 800xA/Bailey INFI90/DSQC Series
3.Bently Nevada 3500/3300 Monitoring System
4.Schneider Series Quantum 140 series
5.General Electric IC693/IC697/IC698/IS200/DS200 Series
6.SIEMENS MOORE/S5 Series
7.Westinghouse: OVATION/WDPF/MAX1000 system spare parts
8.Invensys Triconex: Triple Modular Redundancy (TMR) architecture.
9.Honeywell TDC2000/TDC3000/Experion HS Series
10.YOKOGAWA CS3000 System
ICS TRIPLEX T8442

Email: sales@mvme.cn (click)
| | |
| --- | --- |
| BENTLY NEVADA | 3500/44M |
| BENTLY NEVADA | 3500/45 |
| BENTLY NEVADA | 3500/50 |
| BENTLY NEVADA | 3500/60 |
| BENTLY NEVADA | 3500/64M |
| BENTLY NEVADA | 3500/65 |
| BENTLY NEVADA | 3500/72M |
| ICS TRIPLEX | T3310 |
| ICS TRIPLEX | T7481A |
| ICS TRIPLEX | T9110 |
| ICS TRIPLEX | T8461 |
| ICS TRIPLEX | T8151B |
| ICS TRIPLEX | T9402 |
| ICS TRIPLEX | T8100 |
| HONEYWELL | MC-IOLX02 51304419-150 |
| HONEYWELL | 51309218-175 MC-TAMR03 |
| HONEYWELL | 10201/2/1 FC-SDO-0824 |
| HONEYWELL | 8C-PAIMA1 51454473-175 |
| HONEYWELL | 8C-TDODA1 51307149-175 |
| HONEYWELL | 10002/1/2 |
| HONEYWELL | 10012/1/2 |
| HONEYWELL | 10014/1/1 |
| HONEYWELL | 10014/H/F |
---
* Contact: Jessica

*

Email:
s
ales@mvme.cn