HONEYWELL 51306803-100 Power Supply Module
☞☞ Click here to get the best quote HONEYWELL 51306803-100
MODEL

51306803-100

STOCK

Ask Request Quote

CONDITION

New and factory sealed

SHIP FROM:

Ship from China,Xiamen
Manager: Jessica

Email:
sales@mvme.cn
(Click)
Skype: jessica01235483 (Click)
Phone / WhatsApp : +86-18030235311 (Click)
10-year Complete Solution for Industrial Automation and Electrical Materials

Provide customers in the field of electrical trade with a wide range of product selection, rapid delivery and further services.

Always provide the best solution in automation and industrial spare parts

Beyond Customer Expectations to Achieve Excellent Business Achievements

Provide efficient solutions for automated spare parts, apply new technologies and develop excellent new products, which will bring tangible benefits to customers and add value to stakeholders.

We always focus on top brand products, innovation of top industrial partners and delivery of new components in the field of industrial automation.
MOORE AUTOMATION LIMITED
https://www.mvme.cn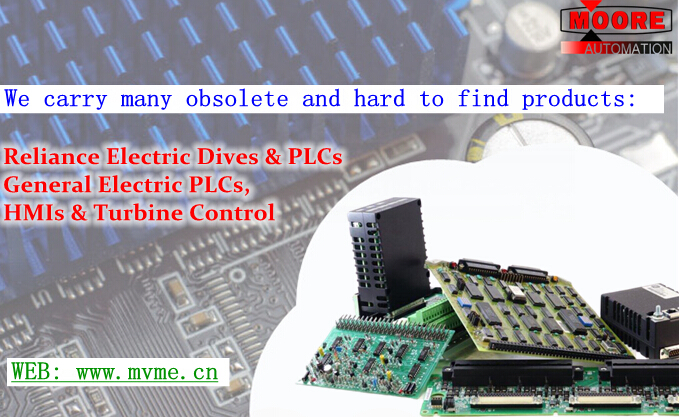 Allen-Bradley (1746,1747,1756,1769,1794,2711P..)
Triconex Invensys (3008,3664,3805E.3704E,3700A 4351B...)
YOKOGAWA (CP345,CP451-10,AMM12C,AAI141-S00...)
ABB (07KT98 WT98,07KT97 WT97,DSQC679,IMASI23,IMDSO14...)
Ovation (1C31194G01,1C31197G01,5X00106G01,1C31125G02...)
Bently Nevada (3500/42M ,3500/22M,3500/95.3500/15...)
Hima (F3330,F3236,F6217,F7126,F8621A....)
FOXBORO (FCP270,FBM203,FBM204,FBM217,FMB231...)
GE (IC693,IC697,IC695,IS200,IS215,DS200...)
BACHMANN (MPC240,CM202,DI232,MPC240,NT255,AIO288...)
The reason is simple. We offer the best value on quality industrial equipment covered by industry leading buyer protection.
The Sales Team at amikon is constantly scanning the web to ensure we are offering the lowest prices possible.
However, if you think we can do better, feel free to make an offer on any of our products.
We pride ourselves on saving you money! Here is how to make an offer.
HONEYWELL 51306803-100
Email:
s
ales@mvme.cn (click)
| | |
| --- | --- |
| GE | 531X139APMASM7 |
| GE | 531X152IOCAKG1 |
| GE | 531X160HFCACG1 |
| GE | 531X171TMAAFG2 |
| GE | 531X175SSBAAM3 |
| GE | 531X189LTBALG1 |
| GE | 531X207LCSAMG1 |
| GE | 531X121PCRALG1 |
| GE | 531X126SNDAFG1 |
| GE | 531X191RTBAJG1 |
| GE | 531X300CCHAGM5 |
| GE | DS200LPPAG1A |
| EPRO | PR6423/01M-010 |
| EPRO | PR6426/010-000 CON021 |
| EPRO | PR6423/011-131 CON031 |
| EPRO | PR6426/010-130 CON021 |
| EPRO | PR6426/010-100-CN CON021 |
| EPRO | PR9268/601-000 |
| EPRO | PR6423/002-001-CN CON041 |
| EPRO | PR6423/014-010 CON021 |
| EPRO | PR6424/010-010-CN CON021 |
| EPRO | PR9268/303-000 |
| EPRO | PR6423/010-100-CN CON021 |
| EPRO | PR9268/202-100 |
| HONEYWELL | 51303940-150 |
| HONEYWELL | 51305776-100 51305759-100 |
| HONEYWELL | SPS5713 51199930-100 |
| HONEYWELL | FC-BKM-0001 |
| HONEYWELL | 05701-A-0301 |
| HONEYWELL | 51305072-600 |
| HONEYWELL | 51402089-100 |
| HONEYWELL | 51405098-100 |
| HONEYWELL | 51303979-550 |
| HONEYWELL | 51304518-150 |
| HONEYWELL | 51402615-400 |
| HONEYWELL | 51305896-200 |
---
Jessica | +86-18030235311 | sales@mvme.cn