Grundfos CRE5-8G-FGJ-A-V-HUUV Module
☞☞ Click here to get the best quote Grundfos CRE5-8G-FGJ-A-V-HUUV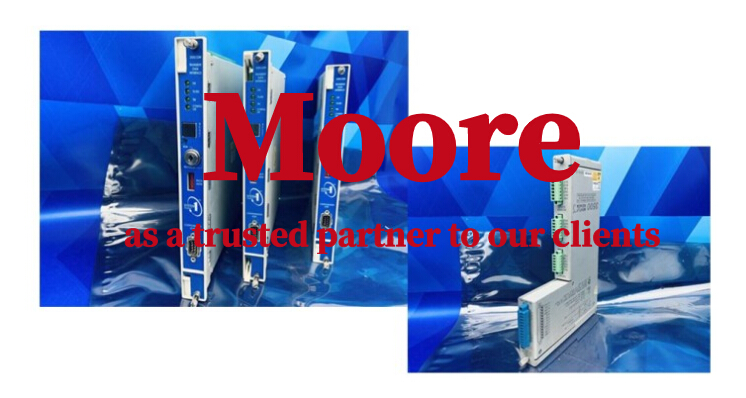 Manager: Jessica

Email: sales@mvme.cn (Click)

Skype: jessica01235483 (Click)

WhatsApp : +86-18030235311 (Click)
Our process

Finding a reliable and experienced supplier of automated parts can be a daunting task.

Moore cooperates with more than 90,000 customers in 165 countries and regions around the world. With the help of the industry's leading service, speed and knowledge reserves, it's easy to buy automated spare parts.

Our sales team is on standby to help you with any form of consultation. You can ask questions by e-mail, telephone or using our inquiry form on the product page and the Contact Us page.

Generate quotation
We will reply to you within an average of 30 minutes and offer competitive quotations. Then, we will contact you to ensure that you are satisfied with the quotation and delivery date.

Place an order
If you feel satisfied, you can place the order immediately. After placing the order, you can enjoy new parts and get them into your hands.

One of our most advanced warehouse facilities will process and package your spare parts to ensure that you receive them in good condition.

Delivery on the same day
Your spare parts are usually delivered on the same day. After you receive spare parts, our after-sales support team can answer any questions you may encounter after purchase.
MOORE AUTOMATION LIMITED
https://www.mvme.cn
1.Allen-Bradley 1756/1769/1771/1785 Series
2.ABB 800xA/Bailey INFI90/DSQC Series
3.Bently Nevada 3500/3300 Monitoring System
4.Schneider Series Quantum 140 series
5.General Electric IC693/IC697/IC698/IS200/DS200 Series
6.SIEMENS MOORE/S5 Series
7.Westinghouse: OVATION/WDPF/MAX1000 system spare parts
8.Invensys Triconex: Triple Modular Redundancy (TMR) architecture.
9.Honeywell TDC2000/TDC3000/Experion HS Series
10.YOKOGAWA CS3000 System
*** Email: sales@mvme.cn (Click) ***
* Stock info will be informed before your order,To make everything under control.
* Original factory products.
* Sooner customer service in 1 hour
* Experienced technichal support team
* Original factory warranty for all goods from us
* 2000+ suppliers with us, we could help you to get nearly any industrial product which is difficult to find.
* Risk-free guarantee.If the item you purchase from our store are not perfect quality, simply return them to us for replacement or refund in one week.
ABB Frequency converter ACS800-04-0320-3+P901
ABB Frequency converter ACSM1-04AS-110A-4 55KW
Vacon Inverter control board CPU board 752B VB00752B-N-F
Emerson Power supply board Drive plate UT65 ISS02.00 7004-1064 3130-1068
ABB Frequency converter ACS800-01-0100-3+D150+K467+L502+N671+P901
ABB Frequency converter ACS800-01-0060-3+P901 55KW 380V
Fuji 5000P11 series FRN110P11S-4CX Frequency converter 380v 110kw
Zhiguang High voltage inverter control Main control HVFIN31 HVFINP31
Zhiguang High voltage inverter operation board HVFPAN32
R4D400-AL17-05 Ebmpapst Fan
NMB Fan 220R071D0531 Emerson CT Frequency converter SPMD1403,SPMD1404
AMB Frequency converter power main board G7-MCB V2.1
AB750 Frequency converter wave filtering board PN-76716
ZINP-571 ABB 69012396 board ABB Frequency converter rectification Trigger board wave filtering board
AB Frequency converter Transformer sensor LF 2005-S
Zhiguang high pressure Main control Power supply board HVFPWR33
AB Frequency converter AB700S Power supply board Power Supply Drive plate 225P PC00225I
ABB Multi pass Inversion ACS800-104-0580-7+E2050
ABB Soft start 1SFA894018R7000 PSTB720-600-70 Soft start
R2E280-AE52-05 Vacon Frequency converter Fan
Emerson Frequency converter M000-104 03200 EU0 160/200KW 380V
ABB ACS880 power Drive plate BGDR-01C
Zhiguang High voltage inverter Main control Interface board connect board HVFBB33
ABB Frequency converter ACS800-04M-0400-3+P901
Lenze Frequency converter 33.8221-E 15KW
Lenze Frequency converter EVF8223-E
Hitachi Frequency converter SJ300-300HFE-XD 30KW
Siemens High voltage inverter Communication board A1A363818.00M
Emerson Drive plate UT66 ISS03.00 3130-1069
Fan P3175HBL-ETS 380V 0.06A
Siemens High voltage inverter keyboard Adaptation board A1A10000283.01M
Rockwell AB Frequency converter PF400 1.5/2.2KW 22P-D6P0N103
Siemens high pressure power unit LDZ10500424.140-110315
Emerson Frequency converter EV2000-4T0055G/0075P 5.5KW/7.5KW 380v
Zhiguang Main control parts HVFCOM22
Vacon AB Frequency converter asic board Optical fiber board board PC00751B PC00751C
Siemens high pressure Power Supply F1118157 F7E1A6G2
AB Frequency converter power module FF900R12IP4
ABB Frequency converter ACS880 series Control panel main board cpu board terminal IO board ZCU-12
Siemens ROBICON High voltage inverter board A1A10000350.00M
Siemens High voltage inverter board connect board PCA-6108E
130B6038 DT/07 Danfoss Frequency converter power Power supply board
AB750 Inverter control board PN-141037 PN-66876
---
Grundfos CRE5-8G-FGJ-A-V-HUUV

Email:
s
ales@mvme.cn (click)