GE 750-P5-G5-D5-HI-A20-R Analog Outputs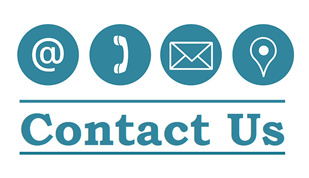 Welcome to contact me:
Attn: Mr. Jessica
Email : sales@mvme.cn | WhatsApp: +86-18030235311
Skype:
jessica01235483 |
Wechat: hu18030235311
What we can do for you?
1.All items are NEW.
2.Any inquiries will be replied within 1 hour.
3.We check them more than three times before we send out the goods!
Shipping:
1.Item within 1-2 days after the payment is cleared.
2.Item ship By E-packing/FedEx/EMS/TNT/DHL/UPS
3.All the packing ship with tracking number.

Warranty:
1.One year warranty

Payment:
1.We Accept T/T.
2.Other payment please send message.
MOORE AUTOMATION LIMITED
The picture showed is just for reference.Contact me for more information.
Email : sales@mvme.cn
Q1.Quality Guarantee
we give 1 year guarantee to ensure your business.
Q2.MOQ
1 piece
Q3.Payment terms
T/T
Q4.Currency
USD,RMB,EUR,GBP
Q5.Package
Shipment port: we export from Xiamen
Q6.Customer Service
24 hours by email
Our advantage brands
Allen-Bradley (1746-IB32,1747-L533,1756-ENBT,1756-L61,1769-OF4,1771-IBN,1785-L40B )

Bently Nevada (3500/94,3500/53,3500/22M,3500/42M,330180-90-00 )

Honeywell (TK-PRS021,TC-FPDXX2,CC-TCNT01,8C-PAIH51,51309355-001,10006/2/1 )

ABB (07KT97 WT97,AI835,CI854AK01,DSQC639,DO810,PM861AK01,SNAT603 )

Triconex (3625,3503E,3008,TCM 4353,4351B, 4409)

ICS Triplex (T8310,T8431,T8461, T8451,T8110B,T8403,T3481)
Something You Might Need
| | | |
| --- | --- | --- |
| Bently Nevada | EMERSON | SIEMENS |
| 330104-00-10-10-02-00 | PR6423/000-010 CON021 | 6ES7 153-2BA82-0XB0 |
| 330104-00-11-05-02-00 | PR6423/000-010 CON021 | 6ES7131-4BD01-0AA0 |
| 330104-00-12-10-02-00 | PR6423/000-030 CON021 | 6ES7132-0BL01-0XB0 |
| 330104-00-13-10-02-00 | PR6423/000-131 CON041 | 6ES7195-7HF80-0XA0 |
| 330104-00-15-10-02-00 | PR6423/002-000 CON021 | 6ES7307-1KA00-0AA0 |
| 330104-00-16-10-02-00 | PR6423/002-011 CON041 | 6ES7315-1AF03-0AB0 |
| 330104-00-18-10-02-00 | PR6423/002-121 CON041 | 6ES7414-1XG02-0AB0 |
| 330104-00-22-10-02-00 | PR6423/002-140 CON021 | 6ES7417-4XL04-0AB0 |
| 330104-00-22-10-02-05 | PR6423/003-030 CON021 | 6ES7421-1BL00-0AA0 |
| 330104-00-24-10-02-00 | PR6423/004-111 CON041 | 6ES7422-1BL00-0AB0 |
EMAIL: sales@mvme.cn | TEL:+86-18030235311