Festo CPX-FB13 Controller
☞☞ Click here to get the best quote Festo CPX-FB13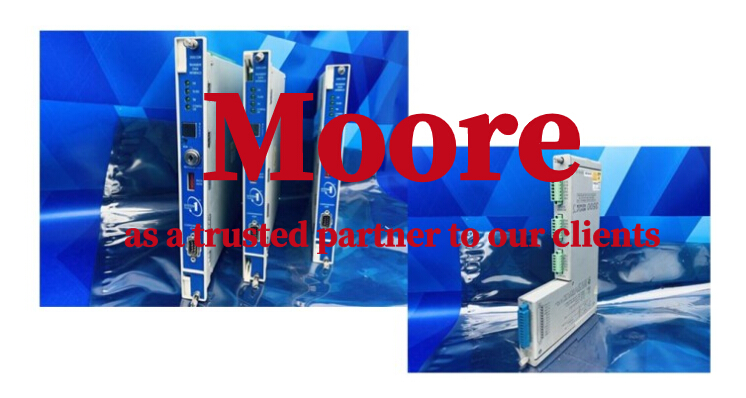 Manager: Jessica

Email: sales@mvme.cn (Click)

Skype: jessica01235483 (Click)

WhatsApp : +86-18030235311 (Click)
Our process

Finding a reliable and experienced supplier of automated parts can be a daunting task.

MOORE cooperates with more than 90,000 customers in 165 countries and regions around the world. With the help of the industry's leading service, speed and knowledge reserves, it's easy to buy automated spare parts.

Our sales team is on standby to help you with any form of consultation. You can ask questions by e-mail, telephone or using our inquiry form on the product page and the Contact Us page.

Generate quotation
We will reply to you within an average of 30 minutes and offer competitive quotations. Then, we will contact you to ensure that you are satisfied with the quotation and delivery date.

Place an order
If you feel satisfied, you can place the order immediately. After placing the order, you can enjoy new parts and get them into your hands.

One of our most advanced warehouse facilities will process and package your spare parts to ensure that you receive them in good condition.

Delivery on the same day
Your spare parts are usually delivered on the same day. After you receive spare parts, our after-sales support team can answer any questions you may encounter after purchase.
MOORE AUTOMATION LIMITED
https://www.mvme.cn
Allen-Bradley (1746-IB32,1747-L533,1756-ENBT,1756-L61,1769-OF4,1771-IBN,1785-L40B )
Bently Nevada (3500/94,3500/53,3500/22M,3500/42M,330180-90-00 )
Honeywell (TK-PRS021,TC-FPDXX2,CC-TCNT01,8C-PAIH51,51309355-001,10006/2/1 )
ABB (07KT97 WT97,AI835,CI854AK01,DSQC639,DO810,PM861AK01,SNAT603 )
Triconex (3625,3503E,3008,TCM 4353,4351B, 4409)
ICS Triplex (T8310,T8431,T8461, T8451,T8110B,T8403,T3481)
*** Email: sales@mvme.cn (Click) ***
* Huge amount of inventory,More than 200 million RMB value industry products in warehouse,This will save your delivey time.
* Competitive Price + Soonest Delivery + Perfect after-sales service
* Stock info will be informed before your order,To make everything under control.
* Original factory products.
* Sooner customer service in 1 hour
* Experienced technichal support team
* Original factory warranty for all goods from us
* 2000+ suppliers with us, we could help you to get nearly any industrial product which is difficult to find.

Hekang High voltage inverter Master controller Optical fiber board 502.SY0102.01
ABB ACS510-01-195A-4 110KW
Zhiguang High voltage inverter Power unit Drive plate Control panel HVFDRV35B
AB Frequency converter PF700 series Trigger board Drive plate 193209-A03和193209-A08
Fuji G9 15kw Frequency converter FRN15G9S-4JE/4CE
G120 6SL3224-0BE23-0UA0 3.0kw
AB Frequency converter PF700 Power supply board 319433-A02
ABB Frequency converter ACS800-07 rectification module Control panel DSSB-01C DSSB-01
Danfoss Frequency converter VLT5000 Drive plate Power supply board 176F1116 175L3260 18107B
Reynolds Soft start JJR1000 JJR2000 Main control board Control panel CPU plate 160 132 115KW
ABB Frequency converter ACS800 Interface board Expansion board AGBB-01C 68242835 B 1/4
Danfoss FC-302P5K5T5E20H2XGCXXXSXXXXAXBKCXXXX
2945007302 Delta Frequency converter Drive plate main board VFD-F
Hekang High voltage inverter Main control board Power supply board Current configuration board 502.SY0001.03
Zhiguang High voltage inverter main controller Communication board Interface board Master controller HVFOUTP31
Siemens Frequency converter G120 Power supply board Capacitor filter board A5E00496050/A5E00496081
Fuji Frequency converter FRN160F1S-4C 160KW
OTS main board 13RU47349
AB Frequency converter PN-342279
A5E00412608Siemens Frequency converter Rectifier board trigger board 132/160/200/250KW Charging board
AB Frequency converter PN-34227
Vacon Drive plate 526P PC00525H
Frequency converter Haili electrolytic capacitor Hicon 400V 10000UF
AB 314066-A05 Inverter Power Board
Schneider Frequency converter 61 series 250KW Power supply board PN072128P4
ABB Frequency converter /dscb-01c
ABB ACS800 Rectifier reactor DCHO-7D-280 3INP280/0.120 120UH 280
Vacon Drive plate 530I VACON PC00528D
VaconAB Frequency converter Power supply board Drive plate PC00234I/493J 493H
AB Soft start mainboard 41391-106-51
ABB Rectifier reactor DCHO-7D-401 3AUA0000059786A
AB Soft start mainboard 41391-706-51 41391-705-01
AB Soft start mainboard 41391-101-51
ABB Frequency converter 800 55KW Power supply board Drive plate RINT-5521C main board power plate RINT5521C
Vacon Frequency converter Fan Control panel CM280802/PC00299H
Schneider ATV61 series ATV61HC63N4 630KW
Vacon Frequency converter AB Frequency converter SCR trigger board rectification Drive plate PC00461D 461E
ABB Frequency converter ACS800 Multi drive / Rectifier unit / main board / Power supply board /DSMB-02C
ABB Frequency converter ACS800 Rectifier unit / Isolating switch /OETL 400KML33 600VAC 400
Vacon AB high pressure Frequency converter Filter capacitor PEH200TV418CMUV-M6 1800UF 550VDC
---
Festo CPX-FB13
Email:
s
ales@mvme.cn (click)
Welcome to contact us. Your satisfaction is our biggest motivation.