Emerson Power supply board Drive plate UT65 ISS02.00 7004-1064 3130-1068
☞☞ Click here to get the best quote Emerson UT65 ISS02.00 7004-1064 3130-1068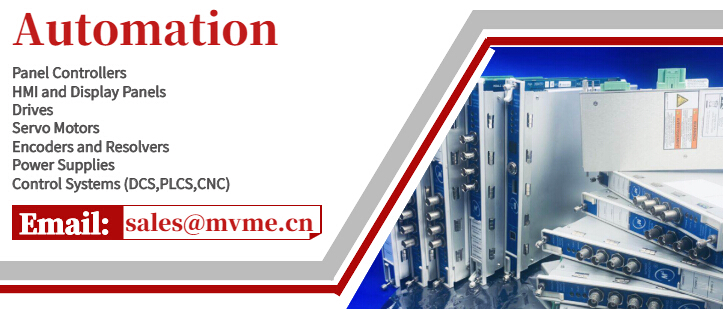 Manager: Jessica

Email: sales@mvme.cn (Click)

Skype: jessica01235483 (Click)

WhatsApp : +86-18030235311 (Click)
10-year Complete Solution for Industrial Automation and Electrical Materials

Provide customers in the field of electrical trade with a wide range of product selection, rapid delivery and further services.

Always provide the best solution in automation and industrial spare parts

Beyond Customer Expectations to Achieve Excellent Business Achievements

Provide efficient solutions for automated spare parts, apply new technologies and develop excellent new products, which will bring tangible benefits to customers and add value to stakeholders.

We always focus on top brand products, innovation of top industrial partners and delivery of new components in the field of industrial automation.
MOORE AUTOMATION LIMITED
https://www.mvme.cn
1)Quality is guarantee within 1 year from the date of shipment.
2)Pls inspects the goods carefully after you receive it. Any question, pls inform us 24 hours.
3)Pls take your time to use or test the parts, any quality problem, pls show the official test report and ship the parts back in the guarantee time.
4)Pls send your bank slip copy to us after your remittance.
1) ControlLogix 1756 series controller
2) CompactLogix 1769 series controller
3) SLC 500 1747 1746 Series Controller
4) PLC-5 1771 1785 series controller
DCS modules:
1) AC800M series controller I/O module
2) AC800F series controller module
3) AC31 series controller module
4) 800xA series modules
5) Bailey INFI 90 module
6) DSQC robot module spare parts
7) Advant OCS system spare parts
PLC 3500 System Card,IC693,IC695,IC697,IC698 series
Siemens (Siemens):
1) Siemens MOORE
2) Siemens S5
3) Siemens S7 200series,300series,400series,so on.
Rexroth Indramat:I/O module, PLC controller, drive module
*** Email: sales@mvme.cn (Click) ***
REXROTH MKD112B-024-GP0-BN SERVO MOTOR
REXROTH MKR25-110 NSNP
ROEMOUNT 8705TTA015S1W0E1G5B3Q4Q8DT NSMP
ROSEMOUNT 3051S2CD2A2B12A1AB4D1L2 w/1199DDB64AFFWG1DAA1J NSFS
ROSEMOUNT 3051S2CD2A2B12A1AB4D1L2 w/1199DDB64AFFWG1DAA1J NSMP
ROSEMOUNT 3051S2CD4A2A11A1AM5Q8 TRANSMITTER w/ 0305RC32B11B4
ROSEMOUNT 3051SAL2PE1AA1A1000NFF71DA00 0-30PSI NSNP
ROSEMOUNT 5600 SERIES 34SPNCA TANK RADAR AB
ROSEMOUNT 8705TSA040C1W0N5 NSNP
ROSEMOUNT 8711AHA30FU1MK3 w/8732EMT1A1 NSMP
ROSEMOUNT 8732ESR1F4N0D02M5D1GEB UNMP
SAFELINE 45824 METAL DETECTOR HEAD
SAFELINE 62453 METAL DETECTION
SCHAFFNER 3G3RV-PFI3800-SE UNMP
SCHNEIDER AEG MODICON PC-E984-255 PROGRAMMABLE CONTROLLER
SCHNEIDER ELECTRIC ATV930D22N4 NSMP
SCHNEIDER ELECTRIC HMIPCCP2BO7DA0X0JN00 NSMP
SCHNEIDER ELECTRIC HMIPPH7A0701 NSNP
SCHNEIDER ELECTRIC HMIPPH7D0701 NSNP
SCHNEIDER ELECTRIC MAX-4/11/03/032/08/0/0/00 DRIVE
SCHNEIDER ELECTRIC METSEPM8240 NSMP
SCHNEIDER ELECTRIC METSEPM8244 NSMP
SCHNEIDER TSX COMPACT PC-E984-255 PROGRAMMABLE CONTROLLER
SEIMENS 6ES5955-3LC41 REMAN
SEL SEL-487E 0487E42615XXC4X43644XXX (AS PICTURED) NSMP
SEL SEL-487E 0487E42615XXC4X43644XXX NSMP
SERVAX 71-RFB2B DRIVE MOTOR * NEW IN CRATE *
SEW EURODRIVE MXP80A-075-503-00 NSMP
SICK DME3000-111S01 NSMP
SIEDEL 64WKS-M240/50-RLG REMAN
SIEMENS 1FN3300-4WC00-0AA1 LINEAR DRIVE
SIEMENS 1FT5066-0AG71-1-Z NSMP
SIEMENS 1FT5066-1AC71-3EG0 MOTOR w/ HEIDENHAIN ROD 426 3750 02S12-03
SIEMENS 1FT6062-1AF71-3AH1 NSFS
SIEMENS 1FT6064-1AF71-3AG1 NSMP
SIEMENS 1FT6064-6AF1- 3AB0
SIEMENS 1FT6064-6AF71-4AA0 NSMP
SIEMENS 1FT6064-6WF71-4SA0 NSFS
SIEMENS 1FT6064-6WF71-4SA0 NSMP
SIEMENS 1FT6105-1AC71-1AG1 BRUSHLESS SERVO MOTOR
SIEMENS 1P 6AV7240-3CC17-0NA3
---
Emerson UT65 ISS02.00 7004-1064 3130-1068

Email:
s
ales@mvme.cn (click)