AB Allen Bradley 1786-RPA/B ControlNet Modular Repeater Adapter Module
☞☞ Click here to get the best quote AB Allen Bradley 1786-RPA/B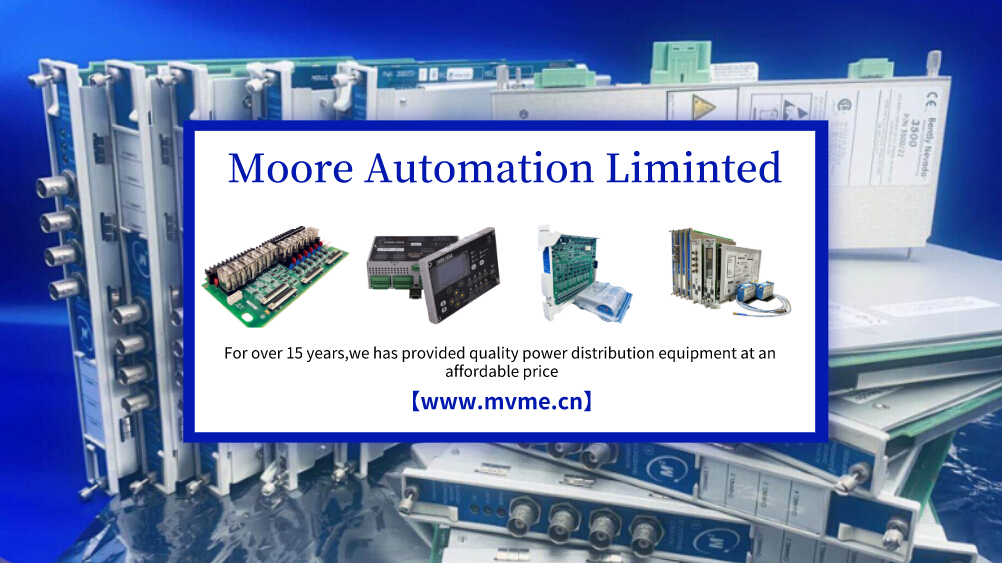 MODEL

1786-RPA/B

STANDBY MODEL

1786-RPA

PRODUCT SIZE

10 cm x 10 cm x 8 cm

PARAM DESCRIPT

ControlNet Modular Repeater Adapter Module

WEIGHT

0.2 kg

STOCK

Ask Request Quote

CONDITION

New and factory sealed

ADDITIONAL INFORMATION

Series B

SHIP FROM:

Ship from China,Xiamen
Q) What is your advantage
A) Competitive Price
Fast Delivery
Thoughful service
Q) What about payment
A) T/T
Q) What is the warranty?
A) The Process Automation warranty is 12 months from date of shipment.
Manager: Jessica

Email: sales@mvme.cn (Click)

Skype: jessica01235483 (Click)

WhatsApp : +86-18030235311 (Click)
1.Allen-Bradley 1756/1769/1771/1785 Series
2.ABB 800xA/Bailey INFI90/DSQC Series
3.Bently Nevada 3500/3300 Monitoring System
4.Schneider Series Quantum 140 series
5.General Electric IC693/IC697/IC698/IS200/DS200 Series
6.SIEMENS MOORE/S5 Series
7.Westinghouse: OVATION/WDPF/MAX1000 system spare parts
8.Invensys Triconex: Triple Modular Redundancy (TMR) architecture.
9.Honeywell TDC2000/TDC3000/Experion HS Series
10.YOKOGAWA CS3000 System
MOORE AUTOMATION LIMITED
https://www.mvme.cn
Veripos LD2 Integrated Positioning Unit 90982/3/5
AMK DV10-84-4I0F
Siemens 8TK3007-0AA04/EE
Indramat MDD093B-N-020-N2M-110GB1
IDC Industrie Devices Corp. R4H4-504B-36-PL-BSE-BS
Indramat MDD090B-N-020-N2M-110PB1
Fanuc A06B-6114-H302
Lorenz Messtechnik GM77
Wipotec Optima OW 400-09-CAN
Parker MH1454515524S3I65A74
Indramat KDS 1.1-050-300-W1-220
Strter AM025/MH-63L2
Rexroth IndraContol L40 CML40.2-SP-330-NA-NNNN-NW
SEW EURODRIVE KF47 DRE100M4/TF
Stber FDS2150/B
SEW RF27/II2GD EDRE90L4/3GD/KCC/TF/AL/C
Lenze MDFKAIG090-22
Indramat KDS 1.1-050-300-W1
Indramat KDS 1.1-050-300-W0-220
Lenze MCS 14P26-RS0B0-B24N-ST5F10N-R0SU
Indramat KDS 1.1-050-300-W0
Lenze MCS 14P32-RS0P1-A24N-ST6S00N-R0SU
ABB DSQC601 DSQC 601 3HAC 12815-1/09
Rittal SK 3209910
Getriebebau Nord Nordac SK 2200/3CTDC
Mannesmann Rexroth 4WRZ 16 EB150-60/6AG24N9TK4/M
SEW Eurodrive K67 CMP100L/KY/RH1M/SMB
ESD Electronics LasCon-CPU K.3784.01
Indramat DDC01.2-N200A-DL02-01-FW
Bosch 0821 738 084 + RM65V-16IBS-I
HYDRO MEC SS5544CB14
Indramat MAC112D-0-HD-4-C/130-B-2/AM164SG/S013
Indramat MAC090B-0-ND-3-C/110-A-0
GE Fanuc IC693APU301L
Parker V-TEANB497E70LAFX553
GE Fanuc IC693APU301R
FESTO DGP 63-1150-PPV-A-B
Siemens 6EW1810-2AA
Siemens 7MH3305-1AB
Renk / Tacke 319762
---
AB Allen Bradley 1786-RPA/B

Email:
s
ales@mvme.cn (click)
1)One Year Warranty.
2)10 Years experience in industrial automation
3) Competitive Price.